Agape DJ Entertainment, LLC has been serving the Tri-Angle States and beyond since 1998, this is our story.
Russell Kaye when he was a young boy use to live in a duplex in Cheektowaga New York, while other boys would be playing with their little trucks and toys Russell would be playing with his portable DJ turntable pretending to be a DJ.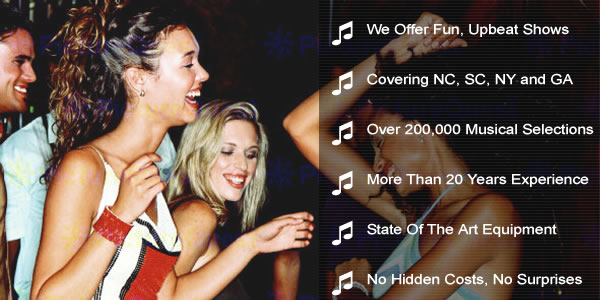 Quite often Russell was caught in the act pretending to be a DJ one day his mom was standing outside his room and was listening to Russell pretending to be a DJ.
She told Russell one day you will be a great DJ and have your own DJ business, although mom is no longer with us , her dream still lives on and we continue to rock the Tri-Angle States and beyond.
My mother was a single mom and I had to work 3 jobs to pay for myself to go to college for communications, I also worked full time as a DJ at a volleyball Bar to help put me through school, while attending school I interned at Kiss 98.5 fm in Buffalo NY , once my internship ended I went to the Columbia school of broadcasting to further my education. I then landed my first radio gig in Bradford PA WESB AM I worked at the station as an on the air personality for 2 years and then moved to the Carolinas where I worked at the New 94.1 FM for another 2 years after getting laid off from the station. I decided it was time to open up my DJ business, like any other business we started out slow taking whatever work we could find and doing the best we could with what we had, some 16 years later we continue to rock the parties and take care of our valued customers. We get customers calling us back for repeated business, from events we did years ago.
We may not be the biggest DJ service , however we continue to hold our own , we have no secrets you see one DJ company you have seen them all, anyone can line up to play someone else's music. We just love what we do and our work shows it.
We are creating a memory that will live on forever, we take that serious, plus if you offer a fair price, work hard and take care of the people who take care of you, that is why Agape DJ Entertainment lives on.
What are you waiting for? We invite you to come experience the difference!!!!
ABOUT US
At Agape DJ Entertainment, not only do we offer the best in DJ/MC services, but we offer an array of other services such as photobooth, cafe lighting, uplighting, live musicians and audio/visual services (projector and HD TV rentals as well.